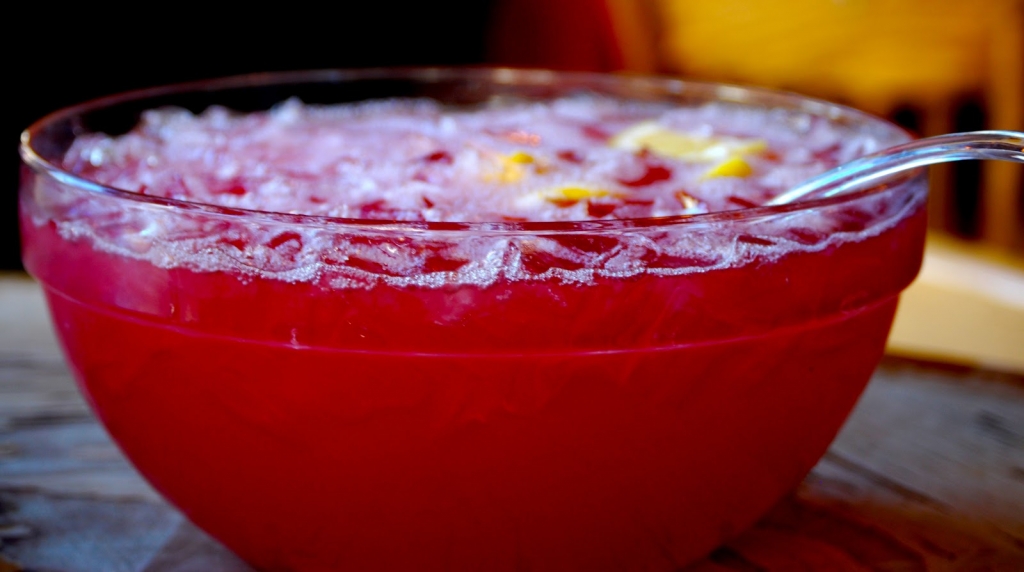 (Chuck Muth) – A lawsuit was filed this week in the Nye County Fifth Judicial District Court seeking to block the current members of the Nye County Commission from appointing someone to fill the term of office for Assemblyman Dennis Hof (R-District 36)
Hof passed away three weeks before Election Day, when he nevertheless won the seat overwhelmingly with 69 percent of the vote.  The three county commissions within the district must now vote on a replacement under a weighted voter registration formula that gives the Nye County commission 2/3 of the voting shares.
The Commission is currently planning to vote on Assemblyman Hof's replacement on December 5, 2018.
The lawsuit was filed by former Nevada Assemblyman Ed Goedhart, who represented the district from 2007-2011.  He is represented by Las Vegas attorney Craig Mueller, who was a Republican candidate for attorney general this election cycle.
"I have retained the services of Craig Mueller to ensure that the will of the voters will be reflected in the appointment process to fill the District 36 vacancy created by Mr. Hof's sudden and unexpected passing," Goedhart told the Pahrump Valley Times. "I will be pursuing all legal remedies available."
In the lawsuit, Goedhart notes that in the same election that voted Hof into office, two new members of the Nye County Commission, Debra Strickland and Leo Blundo, were also elected and will take office on January 7, 2019.
Goedhart argues that "the meeting to determine who will ultimately be appointed to represent District 36 in the 2019 legislative session pursuant to NRS 218a.260 must be conducted with the newly elected Commissioners during the regular Board meeting on January 7, 2019."
Not December 5th by the current board members.
Now, I know most you already have NRS 218a.260 memorized by heart.  But I had to look it up.  And here's the relevant part…
"1. If a vacancy occurs in the office of a Legislator…at a time when no biennial election or regular election at which county officers are to be elected will take place between the occurrence of the vacancy and the next regular or special session, the vacancy must be filled in the manner provided in this section."
And like most laws drafted by lawyers, I needed an interpreter to 'splain to me what exactly this means in this particular situation.  So I called Barrister Mueller for an explanation in layman's terms.  Here goes…
Assemblyman Hof passed away on October 16, 2018.  At that time, there WAS a regular election at which county officers – meaning, specifically, the two county commission races won by Strickland and Blundo – which took place between the time of Assemblyman Hof's death and the next regular session of the Legislature, which doesn't convene again until next February.
In other words, had Assemblyman Hof died AFTER the November 6, 2018 election, THEN the current county commissions would be charged with filling the vacancy.
However, since there WAS an election for county commissioners between the time of Assemblyman Hof's passing and the next regular session of the Legislature, the law clearly intends for the NEW county commissioners to make the appointment.
And that means making the appointment on or after January 7, 2019 AFTER the new commissioners are sworn in, not December 5, 2018 BEFORE the new county commissioners are sworn in.
Now, from a practical and political standpoint, here's why this matters and is of such serious importance…
During the 2018 campaign for Assembly District 36, Assemblyman Hof was involved in a number of very public and very nasty, bitter and often malicious disputes with three of the current Nye County commissioners: Butch Borasky, Dan Schinhofen and Lorinda Wichman.
Indeed, the three voted not once, but twice to shut down one of Assemblyman Hof's legal brothels on clearly vindictive, penny-ante grounds.  In fact, Assemblyman Hof went to federal court and won a lawsuit filing that forced the county to re-open the Love Ranch the second time in August.
In addition, Assemblyman Hof also filed a lawsuit against Commissioners Borasky and Schinhofen for comments made during a commission meeting last spring in which Commissioner Borasky actually said that Assemblyman Hof, the husband of fellow Commissioner Donna Cox, and Nye County Republican Party Chairman Joe Burdzinski should be considered suspects in the event of death or physical harm being visited upon Commissioner Borasky in an "accident."
All of which resulted in a federal judge ordering Commissioners Borasky and Schinhofen to abstain from any future votes involving Assemblyman Hof's business interests in Nye County.
Now, the argument will be made that a vote to fill the vacancy in Assemblyman Hof's district doesn't involve his businesses and, therefore, Commissioners Borasky and Schinhofen are legally allowed to cast a vote in the appointment process.
But that's not the point.
The point is, Commissioners Borasky and Schinhofen are hopelessly and irreparably conflicted on this vote in light of the fact that Chairman Burdzinski, a staunch Hof ally, has applied to fill the vacancy.
Again, Commissioner Borasky publicly and on the record insinuated, with no proof whatsoever, that Chairman Burdzinski meant to do him physical harm.  And if I'm not mistaken, Chairman Burdzinski is a party to the lawsuit filed against Commissioner Borasky over his comments.
In addition, Commissioner Schinhofen is still bitter and hostile to Chairman Burdzinski over what he believes was Chairman Burdzinski's involvement in killing his re-election effort in the June 2018 Republican Party primary.
There's simply no way on God's green earth that these two commissioners can cast an unbiased, non-hostile vote in naming a replacement to fill Assemblyman Hof's seat with Chairman Burdzinski in the mix.
Here's the bottom line…
The voters of Nye County clearly and overwhelmingly elected Assemblyman Hof.
In addition, the voters of Nye County voted to oust Commissioner Schinhofen from his county commission seat, and those same voters voted against Commissioner Borasky who sought a different elected office since he was term-limited off the Commission.
The voters have spoken.  Loudly.
They do NOT want Commissioners Borasky and Schinhofen representing them any longer.  And that includes voting for someone to replace Assemblyman Hof as their representative in Carson City – especially considering their undeniable hostility to and bias against Assemblyman Hof (rest in peace).
One last point…
The only argument in favor of rushing this appointment by the current commission members centers on the calendar of remedial training classes scheduled for new members of the Legislature.  It's being argued that unless the appointment is made immediately the appointee won't be able to participate in those classes.
However, history has demonstrated that such trainings, while arguably valuable, simply aren't a pre-requisite to effectively representing voters in the Legislature.  Consider, for example…
On March 29, 2013, the State Assembly voted to expel then-incumbent Assemblyman Steven Brooks (D-District 17) over, let's just say, some erratic behavior.  You can Google it if you're interested in knowing the details.
Tyrone Thompson, reported the Las Vegas Review-Journal at the time, was subsequently "sworn into office on April 24, the 80th day of the 120-day legislative session after being appointed by the Clark County Commission on April 16."
His colleagues, reported the RJ, said "Thompson was a fast study in learning the legislative process."
Assemblyman Thompson was later officially elected to the seat in 2014, and re-elected again in 2016 and 2018.
Apparently, missing the Legislature's training classes didn't stop him from effectively representing his constituents' interests.
And neither will missing a couple training classes in December hurt the ability of Assemblyman Hof's replacement to effectively represent the interests of District 36 in the 2019 session.
Taking all of this into consideration, I would respectfully suggest that Nye County Commission Chairman John Koenig go forward with interviewing the applicants for filling the Assembly District 36 vacancy on December 5, 2018.  HOWEVER…
He should postpone the vote on who will actually receive the appointment until the new county commissioners are sworn in on January 7, 2019.
It's the right thing to do.
(Mr. Muth is president of CitizenOutreach.org and publisher of NevadaNewsandViews.com and blogs at MuthsTruths.com.  He was also Assemblyman Hof's campaign manager.  His views are his own.)