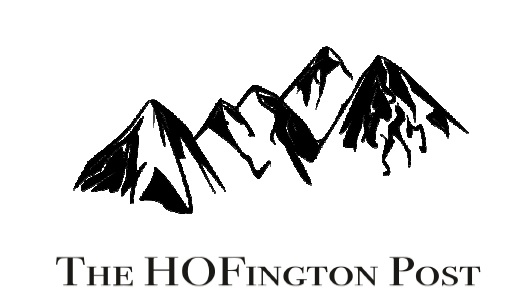 GET DENNIS HOF…AT ANY COST?
They've spent hundreds of thousands of dollars trying to beat Dennis Hof at the polls.
They've confiscated his campaign signs – only to have a judge order them to put them back.
They've pushed ballot initiatives to outlaw his legal brothels.
They've pushed media stories about false assault accusations.
Rogue Nye County commissioners have shut down his businesses in Pahrump TWICE – only to have the courts order them reopened.
And on Thursday someone actually called in a BOMB threat to his Love Ranch brothel!
From the Las Vegas Review-Journal…
"On Thursday, someone called Hof's Love Ranch in Crystal and said they had a car full of explosives that was 'capable of blowing up the entire area,' Nye County Sheriff's office Lt. Adam Tippetts said.
"Sheriff's deputies and the Pahrump Valley Fire Department blocked off the town and searched the area with K9 units, but no explosives or suspects were found.  Tippetts said the person called the brothel several times."
Fortunately, there was no bomb.
But that doesn't wipe away the sheer terror it caused for the employees who work there.
All to keep outsider Dennis Hof from getting inside the Nevada State Legislature.
You have to wonder just what it is these people are so afraid of?
IN OTHER NEWS…
* * * While some establishment Republicans and RINOs (Republicans in Name Only) have refused to support Dennis in the Assembly District 36 general election, the Nevada Republican Men's Club recently announced that Dennis has received their full endorsement.
Thank you, NRMC!
* * * Victor Joecks of the Las Vegas Review-Journal wrote a column recently noting that many other Nevada candidates are running on a campaign platform similar to Dennis' "Make Nevada NEVADA Again!" theme.
Mr. Joecks noted that at a recent event for GOP gubernatorial candidate Adam Laxalt, several speakers "warned that electing Democrats will turn Nevada into California."
"Republicans don't fear California because they think it's inherently a terrible place," Mr. Joecks concluded. "Instead, they're urging Nevadans to avoid importing the liberal policies that are causing people to flee (there)."
Exactly.  Great column.  Click here to read it.
* * * Speaking of which, the California Legislature just passed a pilot program requiring "ethnic studies" in high school as a condition for graduation.
You can bet some in the Nevada Legislature will try to do the same next session – even though so many of our schools can't even teach students reading and writing and 'rithmetic.  And you can count on Dennis to oppose any such effort!
* * * In a recent column published by the Moapa Valley Progress, Larry Moses wrote that the race for Assembly District 36 is between "Leslie Romanov (D), whose only drawback is that she supports Planned Parenthood, an abortionist organization; or Dennis Hof (R)" – and is supporting Romanov.
The funny thing is Moses got his candidate's name wrong.  It's Lesia, not Leslie.
* * * By the way, "Leslie" is a career elementary school administrator.
And the Nevada Policy Research Institute recently posted the link to a website where people can check out the academic performance level of the school she runs – which, by the way, gets EXTRA funding because it's done so badly in recent years.
How badly?  Only 46% of the kids are performing at or above grade level overall.  In English, only half of the kids are performing at or above grade level.  And in math, only 39% of the kids are performing at or above grade level.
This tells us one thing with certainty: "Leslie" Romanov is part of the problem, not the solution!
* * * Speaking of which…
"Right now, (Las Vegas) is not attractive for venture capital," explained venture capitalist Gerald Meggett Jr. in a recent Las Vegas Review-Journal interview.  "You have a community ranking dead last in education. That's a very scary place to invest."
Heckuva job, "Leslie"!
* * * Ballotpedia notes that "Seventy percent (70%) of rural residents say that people who live in the suburbs or urban areas don't understand the kinds of problems they face."
Assembly District 36 is mostly located in rural Nevada.
"Leslie" Romanov lives in the Las Vegas area of the district – where 30 of the current 42 state assembly members live.  Just saying.
QUOTES TO NOTE
"(Nevadans) have all of these progressives – not from your state – moving into your state and they are bringing their socialist values with them.  Before the media and all the George Soros-funded entities get it wrong: I love me some good conservative Californians… It's the ones who think we can't have guns, we have to have high-taxes, and the government has to tell us what to do every second of our lives; those are the individuals with whom I have a problem." – Gun rights champion Dana Loesch at Adam Laxalt's annual Basque Fry event in Gardnerville, 8/26/18