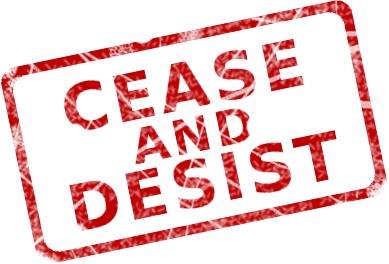 As Nye County Republican Party Chairman Joe Burdzinski noted over the weekend, the campaign of Assemblyman James "The Big Selloutski" Oscarson and his supporters have been advertising a "fake endorsement" by Nevada Attorney General Adam Laxalt.
On Saturday Chairman Burdzinski issued the following statement…
"Many of you may have received a mailer this week claiming that Nevada Attorney General Adam Laxalt has endorsed James Oscarson in the Assembly District 36 GOP primary. This is absolutely false.  Neither Mr. Laxalt, nor the Nye County Republican Party, is backing ANY candidate in the District 36 Republican primary.  That decision will be made by Republican voters on Tuesday."
This morning we received a copy of a letter the campaign for Mr. Laxalt sent Mr. Oscarson on Saturday ordering him to stop using Mr. Laxalt's name and photo in campaign advertising that falsely claims an endorsement by Mr. Laxalt…
"It has come to our attention that the James Oscarson for Assembly campaign has been using Adam Laxalt's likeness in its campaign mailings and on its campaign website. Adam Laxalt has not endorsed James Oscarson or anyone in the 2018 Republican primary for Assembly District 36 and will not be endorsing in this race.
"It was a grave error and unacceptable for any Adam Laxalt references or images to be featured in Oscarson 2018 campaign material. Please remove Adam Laxalt references, quotes, photos, and likeness from all campaign material immediately."
Click here to read the letter yourself.
As of this morning, Oscarson has refused to comply with the cease-and-desist order and still falsely lists Mr. Laxalt's name on his campaign's "Endorsements" page.
This is all part of Oscarson's "Big Lie" campaign.  Unable to defend his tax-hiking record, this sell-out has been telling one whopper after another in the hope of fooling enough voters one more time tomorrow.
Don't fall for it.  Help me drain the Carson City swamp and flush this tax-hiking RINO (Republican in Name Only) down the drain!
NOTABLE QUOTE
"Dennis Hof is running against James Oscarson, who ran as a Republican and publically pledged to oppose tax hikes. James Oscarson then voted for the largest tax hike in Nevada history. Hof has signed the Taxpayer Protection Pledge against any tax hike. Taxpayers should vote Hof." – Grover Norquist, President of Americans for Tax Reform, 6/10/18