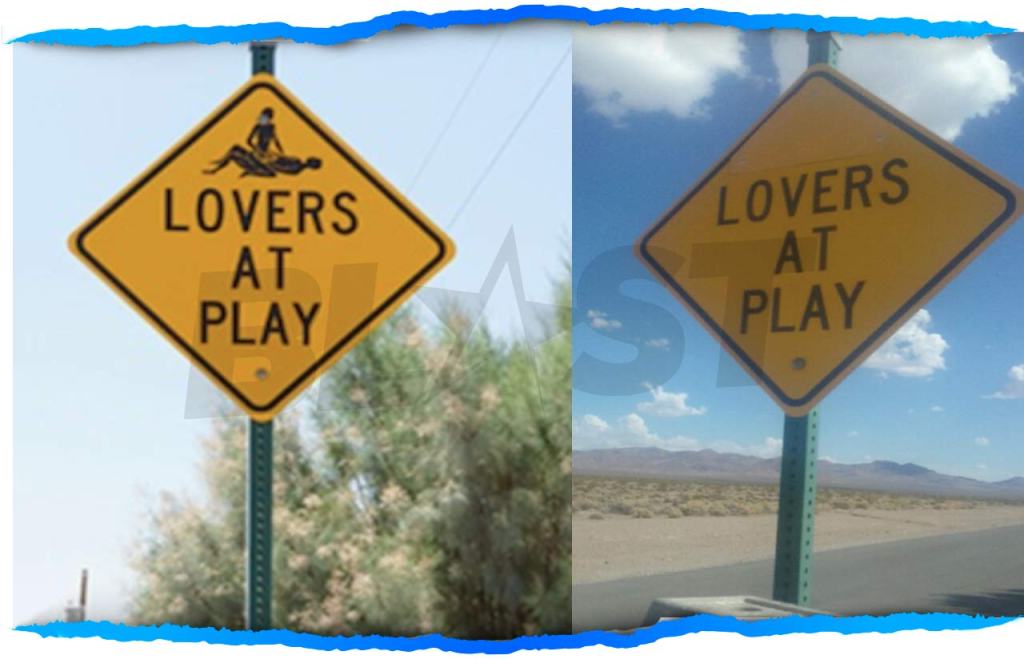 (Daniel Goldblatt & Ryan Naumann | The Blast) – Famed brothel owner Dennis Hof is getting into a First Amendment battle with a Nevada county commissioner and it doesn't have to do with prostitution, but rather a sign that is kind of about prostitution.
According to court documents obtained by The Blast, Hof claims he has had signs up near his Love Ranch South brothel that are meant to guide people to the brothel without actually mentioning it by name.
Hof says he has had the signs up for over five years and, to his knowledge, no one has ever complained about them.
But that changed recently when Hof claims he was contacted by Nye County Sheriff Sharon Wehrly. Hof says that Sheriff Wehlry had been directed to make that call by Dan Schinhofen, Vice-Chairman of the Nye County Board of County Commissioners in the State of Nevada.
During the call, Hof claims that the sheriff informed him of a complaint made about one of his signs. The sheriff also says, according to Hof, that Schinhofen planned to schedule a "show-cause hearing" unless Hof censored the sign.
Hof was fearful of the hearing because "at a show-cause hearing, the government requires a licensed brothel owner to explain why he should be allowed to maintain his license." He says, "Implicit in a threat to schedule a show-cause hearing is the possibility of losing one's license."
As for the sign in question, it reads "LOVERS AT PLAY" and features what Hof describes as "a non-obscene stick figure couple wrapped around each other."
Hof says he covered up the stick figures but says "this censorship is not voluntary – it is done out of fear of prosecution or other governmental retaliation for the speech. This fear is not merely theoretical, but is the natural result of law enforcement threats, delivered to plaintiffs at the behest of the Nye County Official."
In the lawsuit, Hof claims that the "conduct of censoring his right to engage in free speech and expression is unconstitutional and violates his First Amendment rights to freedom of speech and expression."
He is suing Nye County, the Board of Commissioners, and Wehrly and Schinhofen personally (as well as their offices) seeking an injunction allowing him to un-censor the sign. Hof is also seeking damages plus attorneys' fees.