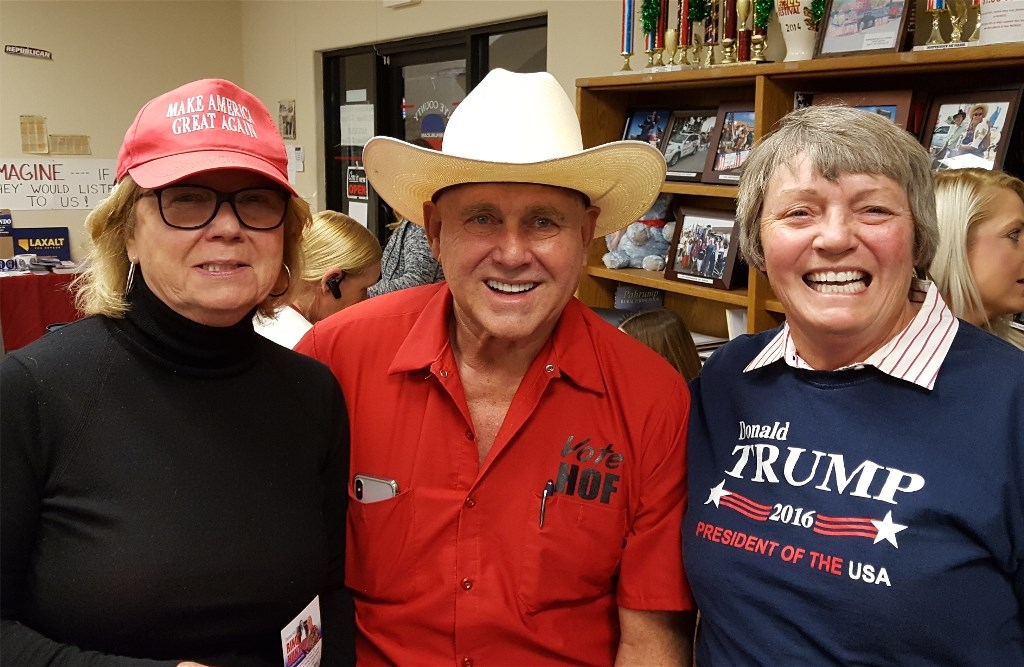 First, thank you to everyone who emailed a personal endorsement statement for our campaign.  They've been collected and sent of to the ad designer for a big full-page newspaper ad and a mailer.
Thank you!
Secondly, the Las Vegas Review-Journal published a story today on the letter that Nevada Republican Party Chairman Michael McDonald put out slamming our opponent, Assemblyman James "The Big Selloutski" Oscarson, for making a bunch of false allegations against me, for being a "Never Trumper" and for being AWOL for party events, projects and activities.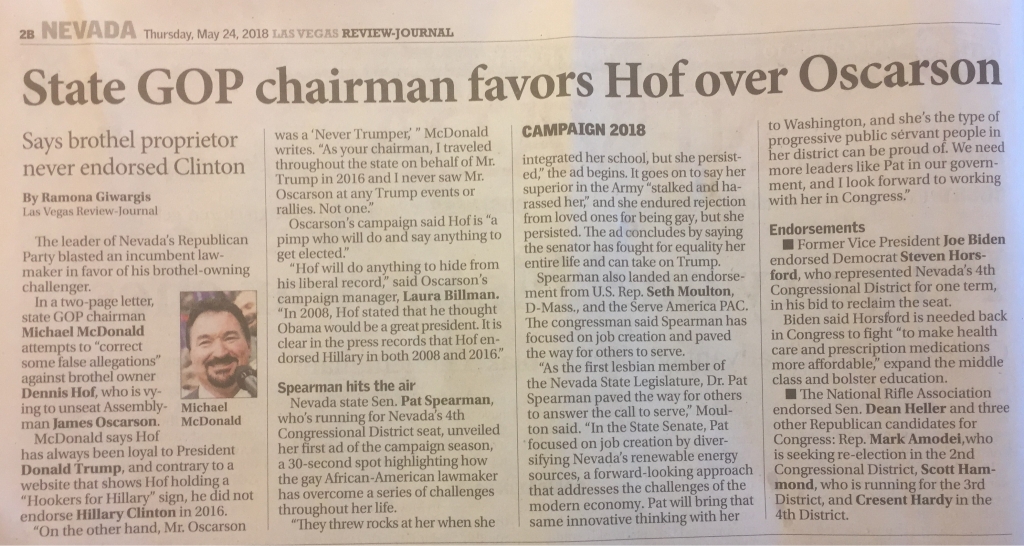 Our campaign mailed a copy of the letter to District 36 voters this week and will be prominently featured in a full-page ad running this week in the Pahrump Valley Times and Moapa Progress newspapers.  Click here to take a look.
Also, Mr. Oscarson has filed his latest Campaign & Expense report and – surprise, surprise! – it's once again LOADED with big-money special interests donations.  Some highlights from his $121,660 worth of "sell-out" gifts…
$15,000 from MGM Resorts
$10,000 from the Subcontractors Association
$5,000 from the Bellagio Casino
$5,000 from the Orleans Casino
$5,000 from Summerlin Hospital
$5,000 from Sunrise Health Care
$5,000 from Spring Mountain Driving School
$5,000 from the big developers (the ones trying to take your water!)
$4,500 from the realtors
$2,500 from the trial lawyers
$2,500 from Nevada Power
$2,500 from the Las Vegas Chamber of Commerce
$2,000 from Big Mining
$2,000 from Cox Communications
We don't call him "The Big Selloutski" for nuthin'!!
And once again, what did Mr. Oscarson spend much of that money on?  Food!
He lists expenses at McDonalds, PV Wings & Things, Smith's, Albertsons, Mom's Diner, Einstein Bagels, Taco Bell, Carl's Jr., Port of Subs, Jack in the Box and Burger King.
I've heard of politicians getting fat off lobbyists' money, but James seems to have taken that literally!
The Big Selloutski is in the pockets of Carson City lobbyists.  And from their pockets, he's been reaching into yours!
You can "fire" this tax-hiking RINO at the ballot box.  Early voting begins this Saturday.  Vote early and vote often!