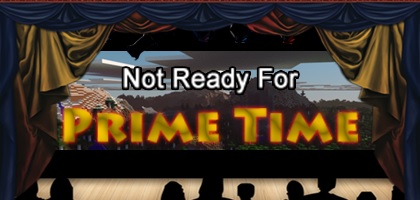 (Team Hof) – Yesterday was not exactly a banner day for Democrat Assembly District 36 candidate Lesia Romanov's coming out party.
Let's start with the fundraising tweet she posted Wednesday evening…
"Make your donation at lesiaromanov.com or send your check PO Box 750102,, LV NV 80136"
Embarrassingly, she got her own zip code wrong!  80136 is somewhere east of Denver, Colorado.
And what's with using a P.O. box?  Is she afraid of voters knowing where she lives?  Is this a sign of just how inaccessible – like District 36's current assemblyman – she would be if elected?
Then there was her disastrous first radio interview earlier in the morning on KNPR…
Of course, the entire political argument against electing Republican Dennis Hof to this seat is the fact that he owns a half-dozen legal brothels in the state.
Indeed, when Romanov was asked why she thinks she can get cross-over GOP votes in November, she cited "the whole brothel owner" thing.
But when pressed to explain her "stance on legal prostitution in the rural counties in Nevada," Romanov responded, "Well, it's legalized, so prostitution is a business that can be run in the rural counties," adding "It's a valid business."
She went on to say she'd be OK with legalizing prostitution in Las Vegas "if the people choose to do that."
Funny how someone who says she's OK with legal brothels, even if approved in Las Vegas, is running against Dennis for…owning legal brothels.
She then stepped on a political landmine and blew herself up.
Romanov was  asked, "What do you think needs to be done to improve healthcare in the rural areas of the state?"
And boy, did the clueless Las Vegan ever botch THIS one!
"Well, of course access is a huge issue. In order to get doctors in the area and in order to have hospitals you need more people in the area.  Well, we don't want to overburden Pahrump with people either.  So it is this situation that you don't want too many people moving into Pahrump.  But without them having enough people to warrant a permanent doctor in town, it is difficult."
Whoa!!!  Has this lady ever even BEEN to Pahrump?
Apparently Ms. Romanov doesn't realize there's ALREADY a hospital in town – Desert View Hospital.  In fact, the soon-to-be ex-assemblyman for District 36 WORKS THERE!
How could she not know that?
In addition, there are at least 18 other medical centers and clinics in Pahrump…
Healthcare Partners Pahrump Medical Clinic
Independent Medical Group
HealthCare Partners Pahrump Cardiology
First Choice Pregnancy Center
Specialty Medical Center- Pediatrics
West Calvada Medical Clinic
Southwest Medical Pahrump Healthcare Center
The Neck and Back Clinics – Aliante
Advanced Spine and Posture
Hopeful Resources Mental Health
Affiliated Physical Therapy
Nevada Sleep Diagnostics Inc
Quest Diagnostics Pahrump – S Highway
Desert View Hospital Physical Therapy
HealthCare Partners Nevada's urgent care
Southern Nevada Pain Center
Serenity Behavioral HSEOealth LLC
Pahrump Dermatology & Skin Cancer | LA Laser Center
And, NEWSFLASH: Pahrump already has MORE than enough people "to warrant a permanent doctor in town."
In fact, a quick check at DocsSpot.com shows that there are at least 17 permanent primary care physicians in town…
Karen Elaine Swarts, MD: Pediatrician
Dr. Michael David Reiner MD: Specializes in Family Medicine, Geriatrics
Dr. Charles A. Wilson DO: Specializes in Family Medicine
Stephen Bernard Andracki MD: Specializes in General Practice, Family Medicine
Jim Wang DO: Specializes in Family Medicine
Ola Elsayed Eisa MD: Specializes in Family Medicine
Marcie Cain MD: Specializes in Family Medicine
Sandra Jean Smith MD: Specializes in Family Medicine
Robert Clinton Hayes MD: Specializes in Family Medicine
Dr. Pejman Bady DO: Specializes in Family Medicine, Osteopathic Manipulative Medicine
Dr. Saira Beg MD: Specializes in Family Medicine
Clifford Tse MPH, MD: Specializes in Family Medicine
Dr. Troy Jesse Schumacher MD: Specializes in Family Medicine
Edward M. Harding MD: Specializes in Family Medicine
Dr. Samuel Winter: Specializes in Family Medicine
Dr. James L. Flowers MD: Specializes in General Internal Medicine
Carl Leviseur MD: Specializes in Family Medicine
Romanov's ignorance of rural Nevada is a huge problem and is going to be a big campaign issue.
Right now there are 30 members of the State Assembly from Clark County and only ONE from Nye County.  If Romanov is elected, that would change to 31 to ZERO.
Don't we already have enough legislators from urban southern Nevada who know nothing about what it's like living, working and raising a family in rural Nevada?
There were a LOTS of more embarrassing moments in Romanov's first interview.  And we'll discuss them in the days ahead.  Stay tuned.
Mr. Hof is a successful Nevada businessman, author, philanthropist, star of an award-winning reality TV series on HBO and president of the Home of Freedom PAC.  He's the 2018 Republican nominee for Nevada's Assembly District 36 seat.  He can be reached at DennisHof.com