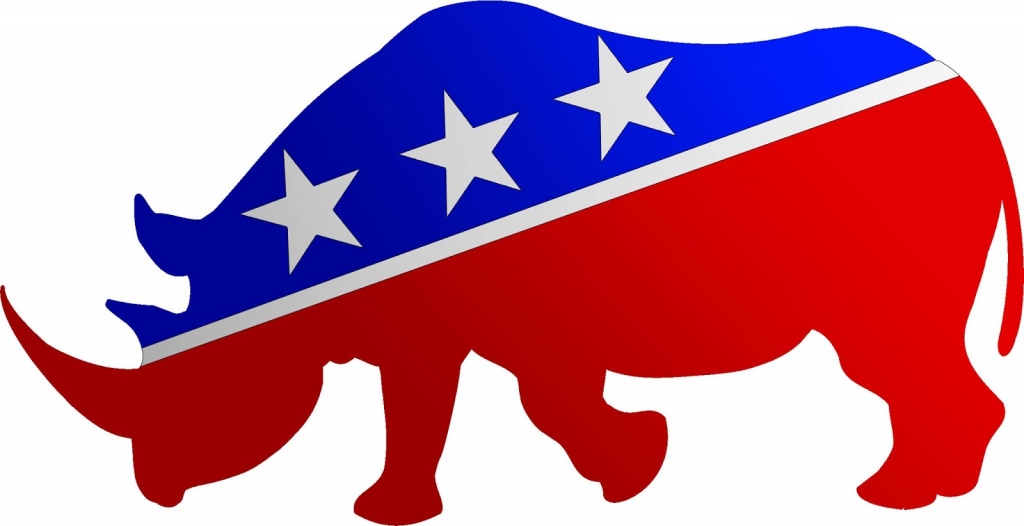 (Team Hof) – In an article published today by Vernon Robison of the Moapa Valley Progress on the Assembly District 36 race between businessman Dennis "The Trump of Pahrump" Hof and Assemblyman James "The Big Selloutski" Oscarson, Oscarson finally admitted what we've been saying all along…
He's a RINO (Republican in Name Only).
"In an interview last week," wrote Robison, "Oscarson said that he has always run on a platform of being a moderate Republican."
Not exactly true (surprise).
"(Oscarson) is a two-story candidate," said Hof.  "He talks like a conservative (when running).  Then he gets up the Legislature and votes like a Democrat."
Oscarson also admitted to voting for the largest tax hike in Nevada history but made excuses for breaking his word in order to get more public school programs.
"Of course, all of this has not come without cost," Oscarson said.  "We needed added funding to get them."
Of course, throwing money at the problem has done absolutely nothing to fix the problem.  Nevada continues to be dead last in education.
In the interview, Oscarson also admitted that he refuses to sign the Taxpayer Protection Pledge promising voters that he would "oppose and vote against any and all efforts to increase taxes."
On the other hand, the paper notes that "Hof believes that no increase in taxes is ever a good increase."
"I can promise right now that I am not raising taxes," Hof, who has signed the Tax Pledge, declared flat out.
Oscarson also admitted that he's failed to bring jobs and economic development to the district after the Reid Gardner Power Plant in Moapa was closed.
"I had hope that the promised project at Apex would be a huge driver for the Moapa Valley community by now," Oscarson lamented.
On the other hand, Robison notes that "(Hof) has lived in Nevada for more than 40 years and describes himself foremost as a small business owner.  His various enterprises have included auto repair shops, truck stops, gas stations, restaurants and nightclubs."
"I think that the people of District 36 are ready for a real businessman to represent them in Carson City," the paper quotes Hof as saying.
"I can tell you I'd be rattling people's cages to bring industry into the state," Hof continued.  "We need growth, especially in the rural areas."
"You'll see when I'm elected that things will start to change," Hof concluded.  "I will upset the status quo and disturb the establishment."
The primary election will be held on June 12, 2018.