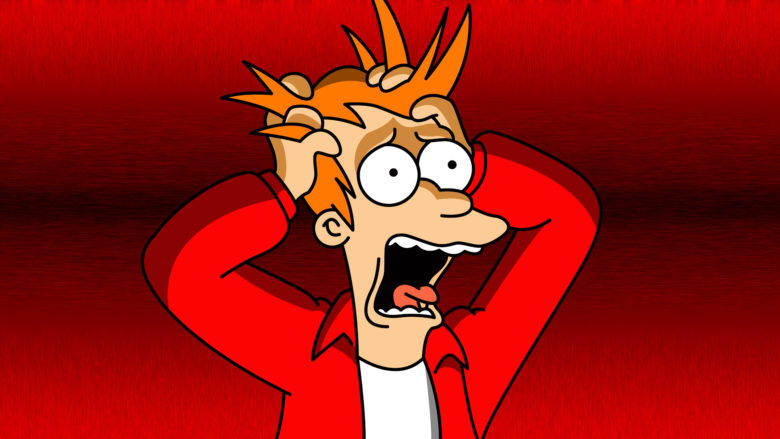 (Team Hof) – As you may recall, the day after the June 12 Republican primary election, Republican U.S. Sen. Dean Heller, Republican gubernatorial candidate Adam Laxalt, Republican lieutenant governor candidate "Tax Hike Mike" Roberson and Republican attorney general candidate Wes Duncan all said they would NOT support in the general election the winner of the Republican primary for Assembly District 36, Dennis Hof.
But just because Heller and Laxalt decided not to support the Republican candidate that the Republican voters of AD-36 voted for doesn't mean Dennis is going to stoop to the same level.  He believes Heller and Laxalt are the best choices for Nevada…and is saying so!
"I'm going to be above these guys even though they're not supporting me," Hof told by Michelle Rindels of the Nevada Independent in an interview today. "I'm a good team player."
And to that end, earlier today Dennis posted on Twitter a graphic design for a new set of billboards which would be "Paid for by the Home of Freedom PAC" (HOF-PAC) that read: "The Winning Team! Laxalt | HOF | Heller."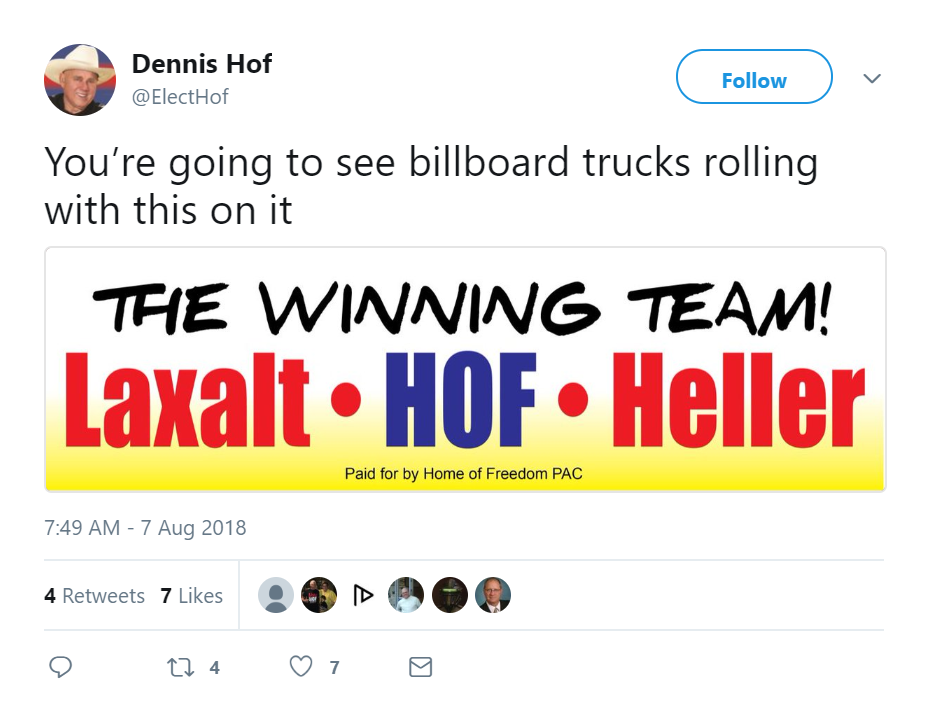 And the Heller campaign had a cow!
Heller spokes-weenie Keith Schipper told Rindels…
"Dean Heller has made it clear he does not support Dennis Hof.  This is being done by a third party and we assume that these billboards will not actually be displayed since it would be illegal for a state PAC to promote a federal candidate."
Oh, they're gonna be displayed alright!
It's disappointing to see a federal candidate hide behind federal speech control rules.  But since there's no "express advocacy" calling for the election or defeat of a candidate, it's arguable as to whether or not the FEC (Federal Election Commission) rules actually come into play for something like this.  However…
There's an easier fix.
Instead of paying for the billboards out of HOF-PAC, Dennis is just going to pay for them out of his own personal pocket and change the disclaimer to read, "Paid for by Dennis Hof."

And if THAT'S not protected by the First Amendment, we're all in SERIOUS trouble!
To be clear, the billboards in no way claim Laxalt and Heller have endorsed Dennis.  This is just Dennis saying that he supports Laxalt and Heller.
And give Adam Laxalt credit.  Unlike Heller, at least Laxalt did say he "respects the will of the voters in District 36."  And that's all Dennis has ever wanted.
He never asked for nor expected the endorsement of Laxalt, Heller, Tax Hike Mike or Duncan.  And he neither asked for nor expected any of them to campaign with him.  Just respect and accept "The People's Choice" in Assembly District 36.
Is that too much to ask?
P.S.  Thanks again, Mr. Schipper, for the heads up!