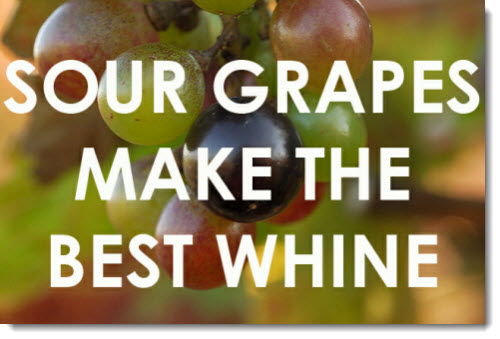 (Team Hof) – Three Nye County Commissioners – Butch Borasky, Dan Schinhofen and Lorinda Wichman – have been on a witch hunt against Dennis Hof and his brothels ever since he announced his campaign for the State Assembly in 2016.
And they lit another fire under the stake on August 7th when they blindsided him with a 3-2 vote to revoke his business license on yet another nit-picking, pencil-pushing bureaucratic excuse – and for no reason other than retribution against someone who had the nerve to stand up to them…and beat them.
Make no mistake, the August 7 decision was nothing less than political payback.  Dennis has been at political war with these three Hof-hating commissioners for the better part of the last two years.
But in the June 12 primary, Hof won his race while Schinhofen was voted out with the help of Hof's supporters.  Borasky, too, was summarily defeated in his effort to run for a separate office since he'd been term-limited off the Commission.
And Wichman, who threatened a ballot initiative to ban Dennis' brothels a few months ago, was rebuffed by voters who refused to sign a brothel ban petition.
Schinhofen is particularly bitter and continues to feast on a diet of sour grapes and whine.  Immediately after his loss he went on a radio program and called the voters who ousted him "a little dumb" in a "protest song" he wrote that was way more than a little dumb.
Childish is a better word.  Stupid is probably more accurate.
The problem is, even though Schinhofen and Borasky have been successfully ousted, they remain on the Commission until next January 1st when the new commissioners are sworn in.  And since they were unable to beat Hof at the ballot box, they've renewed their efforts to beat him into submission via The Bureaucracy.
Get this…
As you'll recall, the Nye County Commission attempted to shut Dennis' Love Ranch brothel down last spring.  The effort ultimately failed and the brothel was re-opened a couple weeks later.  And as a result, Dennis filed a lawsuit against Schinhofen and Borasky – which is still open.
Now, a brothel license has to be renewed – including payment of the requisite licensing fees – every three months.  And Dennis has been operating his business accordingly for EIGHT years.  The county sends the forms that need to be filled out along with an invoice…and Dennis mails them a check.
In this latest quarter, the forms and invoice were mailed to Dennis on June 13.  He receive them on June 21.  He then turned around and mailed the check back on June 27…BEFORE the start of the third quarter on July 1st.
In compliance, right?
Well, not technically.
According to the wording of the ordinance, the signed renewal form and payment must be submitted 30 days before the renewal date.  And the fact that the renewal notice and invoice were sent to Dennis late – how convenient – doesn't matter to the Sour Grapes Gang.
Indeed, according to Mick Akers of the Las Vegas Sun, Wichman "said the forms are mailed only as a courtesy, and it's up to brothel owners to obtain them and make sure they are filed on time."
Funny how after eight years of no problems with the quarterly licensing renewal, suddenly this "courtesy" was withdrawn after Dennis won his primary race.  And funny how the "courtesy" of mailing the renewal forms and invoice was still extended this time, but only AFTER the deadline had already expired.
Surely, that's just a coincidence, right?  It's not like it was a "set up," right?
The fact is, revoking Dennis' business license had absolutely nothing whatsoever to do with safety issues or actual business operations.  And the signed forms and payment were, in fact, made BEFORE the start of the third quarter.
And the three commissioners KNEW the forms and payment had been submitted before the start of the third quarter at the time they yanked his license in their "sneak attack" on August 7th.
As imaginary film critic Jay Sherman used to say, "It stinks!"
Making the whole thing even more outrageous is the fact that Schinhofen and Borasky have been recusing themselves from all other matters related to Hof's brothel operations since the lawsuit over the last shutdown was filed.
But THIS time, smelling blood, they suddenly decided to weigh in.
Without doubt, this action by these three unhinged, rogue commissioners was nothing but pure petty revenge.  There was no danger to the community.  There was no willful attempt to circumvent the law.
This was nothing more than a transparent excuse to "Get Dennis Hof" on a technical "pencil violation."  It couldn't be more obvious.  It couldn't be a more outrageous abuse of government power.  And it couldn't be more corrupt.
It's time for a court to step in and put an end to this harassment once and for all.