(Team Hof) – Assemblyman James "The Big Selloutski" Oscarson's final campaign finance report was both funny and enlightening.
The funny part is how often this guy uses his contributors' money to buy food.  His latest report shows multiple expenses at…
PV Wings and Things
Moms Diner
Brio Las Vegas
Pahrump Valley Winery
Taco Bell
LePetit Cafe and Bakery
Pizza Hut
Oasis Grille
China A Gogo
Donut Depot
Albertsons
McDonalds
A fat cat getting fat, literally, off lobbyists' dough!  Classic.
Now, what's interesting is a May 23, 2018 "in kind" contribution of $5,500 ($500 over the contribution limit) for "General Legal Work" by the law firm of Hutchison & Steffen LLC.
Hutchison is Nevada Lt. Gov. Mark Hutchison, a Carson City establishment swamp creature and Oscarson ally.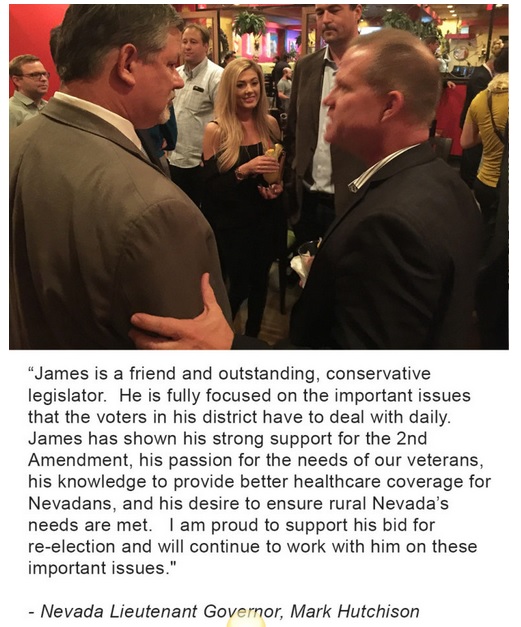 Hutch's law firm is also the gang of legal beagles representing the self-righteous moralists who are trying to close down legal brothels in Lyon and Nye counties.
So anyone who doesn't think this whole effort is politically motivated is politically naïve.
But if you all get out and "Vote HOF!" on Tuesday, the game is gonna change.
Big time.