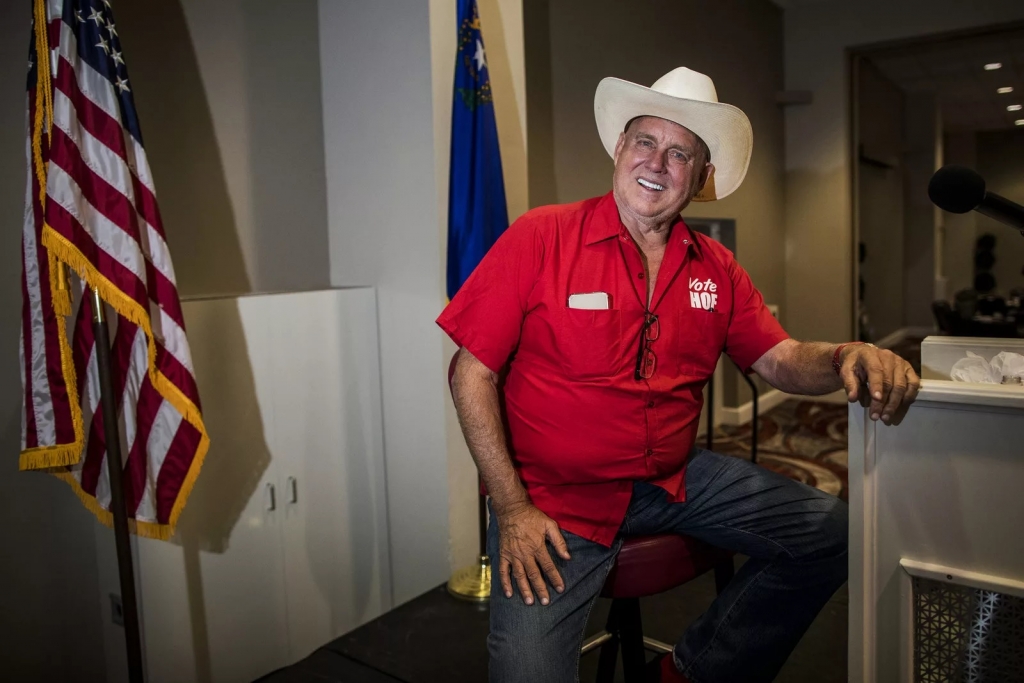 In case you missed the official statement announcing the passing of Dennis Hof…
"It is with great sadness and tremendous shock to announce that Dennis Hof, 72, passed away sometime this morning (October 16, 2018) in his sleep at the Love Ranch brothel in Crystal, Nevada.  He was discovered by longtime friend Ron Jeremy – who went to his room to wake him for a scheduled lunch at the Pahrump Senior Center – around 11:00 a.m.  No cause of death has been determined.  The Clark County coroner will conduct an autopsy."
The Nye County Sheriff's Office estimates it will be six to eight weeks before the coroner's report is completed and released.
BuzzFeed ran an absolutely wonderful photo collection capturing Dennis final night with us; his birthday party/campaign rally in Pahrump which he described to his friend Ron Jeremy as "the best night of my whole life."
In the meantime, Dennis' name will remain on the ballot for Assembly District 36.  Here is some information on the new campaign to "Keep 36 Red"…
In addition, the Moapa Valley Progress has shifted its position and is now urging residents in the Moapa/Logandale are of the district to vote for Dennis…
"(R)eality on the ground has shifted; and so positions must change to keep up. The Progress wholly endorses Dennis Hof in the race for Assembly District 36."
Click here to read the full editorial.
Nevada State Controller Ron Knecht wrote a column reflecting back on his relationship with Dennis…
"Whatever one thought of his business, Dennis Hof always let you know right where you and he stood. He was larger than life, yet very down to earth. He had integrity and he'll be missed."
Click here to read the full column.
And Brett Fisher of Carson Now weighed in with his own thoughts on Dennis' life and legacy…
"Dennis Hof swam against the current, marched to the beat of a different drum, and did things his own way. Right or wrong, good or bad, he lived his life on this earth by his terms."
Click here to read the full column.
And finally, there's still a fight going on in Lyon County to save Dennis' brothels from a ballot question (Lyon County 1) to ban them.
Go to SaveOurBrothels.com for more information on that campaign.
A celebration of life is planned for next Saturday, November 3, in Carson City.  A second memorial service is being planned for southern Nevada the week after.
Click here for details and updates.
And on November 6…
VOTE HOF!