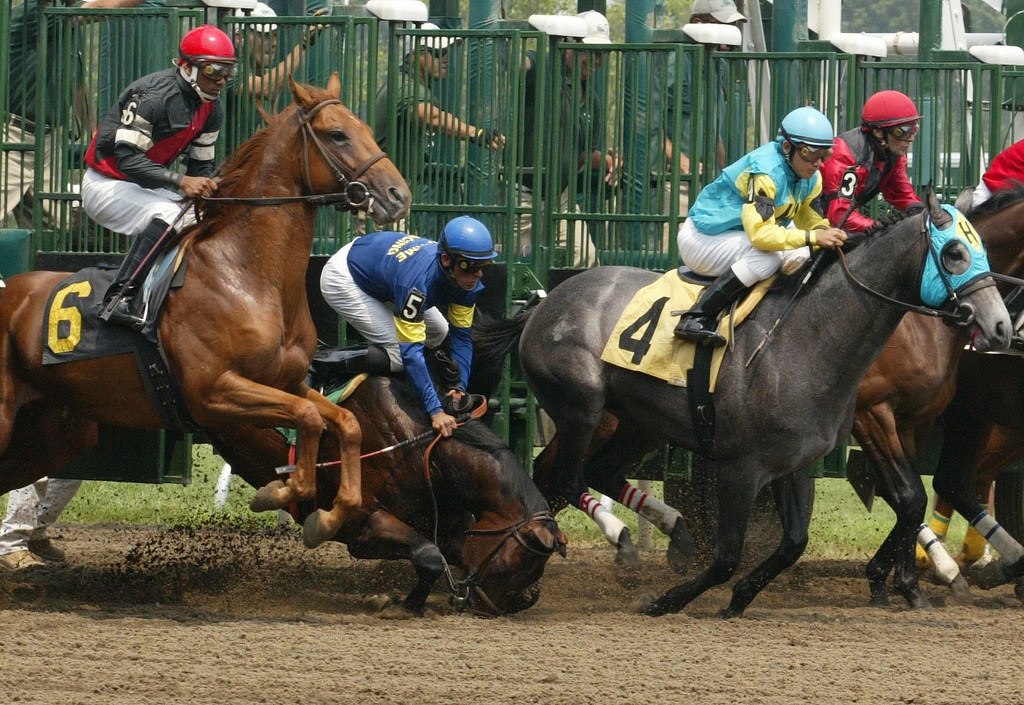 (Hofington Post) – Things continue to go not so well for Democrat Assembly District 36 candidate Lesia Romanov.
After her disastrous first radio interview, Ms. Romanov followed that up with an even more embarrassing first big newspaper article.  Here's how reporter David Montero of the Los Angeles Times opened his story…
"On her first meet-the-candidate night, she walked into the house and saw 18 empty chairs and three $1 bills resting in a yellow plastic container marked 'donations.'
"Her name was on the bucket. It was spelled wrong.
"It's not Lisa. It's Lesia. Short for Alesia. But she's used to this. The last name gets butchered, too. It's Romanov, not Romanoff. Or Romanof. Occasionally, she even gets Romanob."
And it went downhill from there.
We learned that she lives in Las Vegas – just like 30 of the current 42 members of the State Assembly.  Just what rural Nevadans need, right?
She's an assistant principal at a Las Vegas elementary school which isn't doing too well (more on that later).
She says she used to be a Republican, but changed parties after getting divorced in 1999.
She lost her house and filed for bankruptcy in 2008, claiming "she was a victim of predatory lending practices."
And she opposes allowing properly trained school personnel to carry their concealed weapons on campus to protect students in classrooms in case some nutjob comes in and starts shooting up the place.
And while we're on the subject of schools, it should be noted that Lesia's entire campaign is based on her being a public school employee – other than the fact that Dennis owns and successfully operates a legal business that some people don't like…yada, yada, yada.
From the "About" page on her campaign website…
"Lesia Romanov has been an educator in Clark County for over 19 years.  Currently working as an assistant principal, she works with children, parents, and her community to insure that all children receive a quality education…"
Not to be petty, but shouldn't a professional "educator" with 19 years experience and two "Master degrees" know that it should be "ensure," not "insure"?  No wonder Johnny can't read!
Or as Yvonne Gonzalez of the Las Vegas Sun reported last week…
"While not last on every list, Nevada's public education system ranks in the bottom dozen of states in the most recent national analyses by Education Week, U.S. News & World Report and the National Assessment of Educational Progress."
As for the school Ms. Romanov runs, Niche.com grades Gwendolyn Woolley Elementary a C+ for academics and a C- for teachers.
Indeed, according to state test scores, only 28% of its students are proficient in math and only 38% in reading.
And yet Ms. Romanov boasts on her website that Woolley's students "are making wonderful strides in education."
In fact, her education system's "high cost to taxpayers and its low ranking" proves Ms. Romanov is part of the PROBLEM, not the solution.
Of course, government school apologists complain that that education is "under-funded" and school personnel aren't paid enough.  So we wondered how "underpaid" Ms. Romanov is.  Get this…
According to public records complied by the Nevada Policy Research Institute's "Transparent Nevada" project, Ms. Romanov, including juicy benefits, is pulling down a whopping $ 141,915.81 per year!
Underpaid?  Hardly.
And to put this in perspective, the median household income in Nye County – the heart of Assembly District 36 – is $43,819.
And then there's the problem of government employees serving in the Legislature and voting on bills to feather their own nests.  Don't we already have enough problems with that as it is?
But back to Mr. Montero's story and Lesia's first meet-and-greet event arranged by Nye County Democratic Chairwoman Carol Little…
"Two pizzas arrived. Little and Romanov filled out a calendar for events she needed to attend. But after more than an hour, only one person had showed up to meet Romanov – a retired mine worker."
How embarrassing.
Talk about not ready for prime time.